CORE EMS Mobile App - A Mobile Office for EMTs and Paramedics with a Social Flare
Build Teamwork. Boost Productivity. Increase Employee Satisfaction and Retention.
Traumasoft's Employee Core App is a mobile app for frontline EMS and NEMT crews to track all their work activities, make all work-related requests, and securely engage with their co-workers. It is designed to completely replace the use of desktops and laptops, increasing work efficiency and productivity.
Traumasoft's Employee Core App is included when you implement Traumsoft's All-in-One EMS Management System.
Superior Interface with Everything in One Place
Deployed field crews can see everything they need and make work requests on an intuitive interface, effectively reducing calls to headquarters and eliminating the need report back to the office.
Gauge the tasks and activities they need complete.
See their schedule and update their availability.
Check and update their timesheets.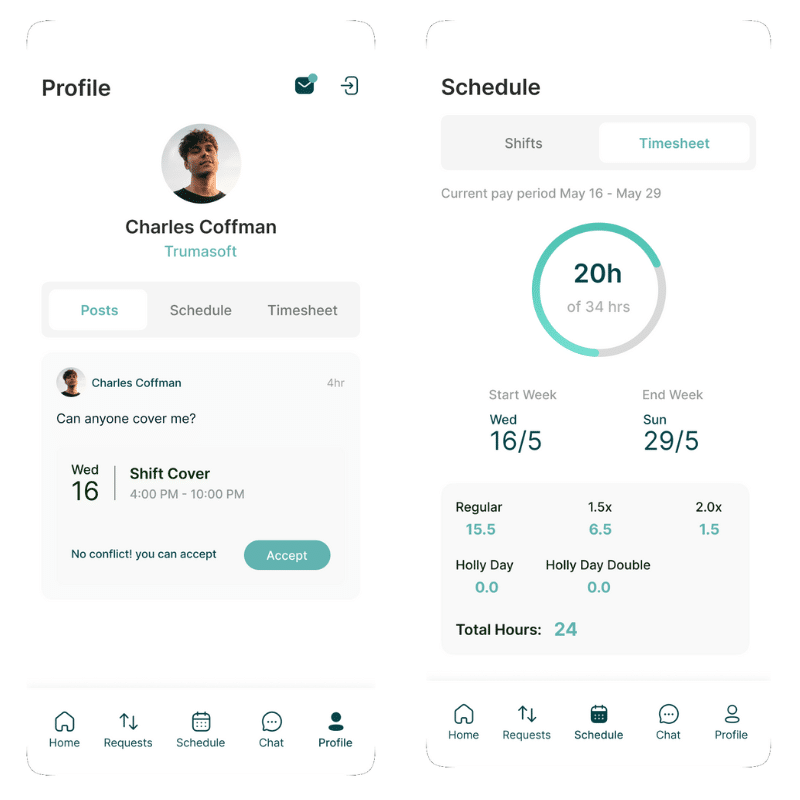 Requests Made Simple and Streamlined
The Employee App is fully integrated and streamlined with Traumasoft's crew scheduler, CAD and workforce management, establishing an efficient communication platform with management, dispatch and HR.
Time Off Requests – Use a calendar to pick the time and day(s) for managers to approve.
Request Substitution and Trade Shift – Select a co-worker, make the request, and wait for approval.
Open Shift Requests – See a list of shift requests from others for you to accept or reject.
Availability Update – Submit the available day and time for dispatch to schedule.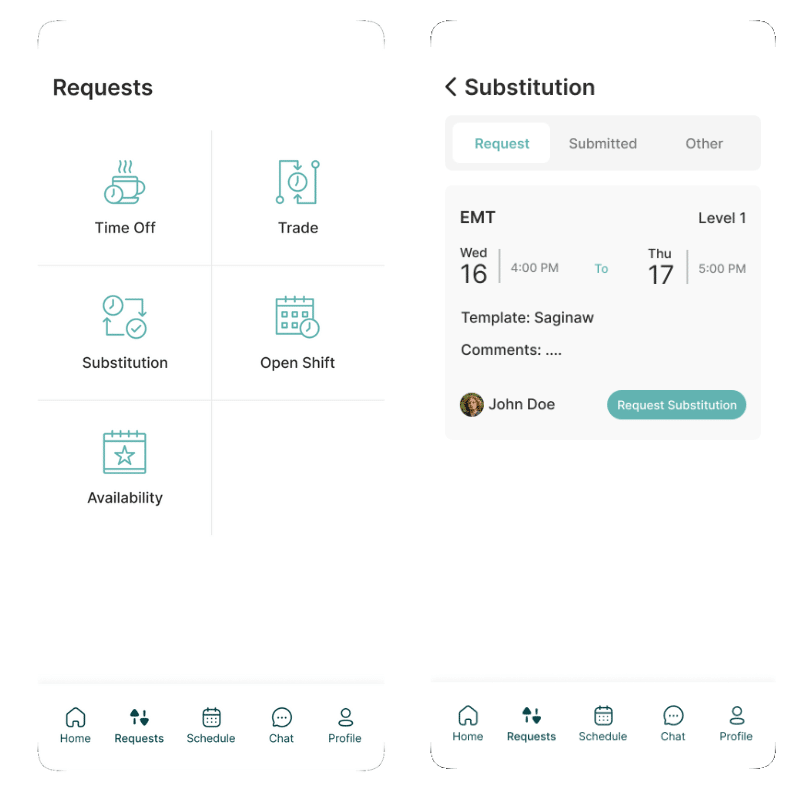 Bring a Social Flare to Build Teamwork and Make Work Fun
Traumasoft's Employee App adds a social flare, making work more enjoyable, engaging and fun. Our results have shown boosted teamwork and a 23% increase in employee satisfaction and retention.
Resolve issues faster with individual and group chats
Start a poll to engage with fellow co-workers
Post a critical communications update or a social update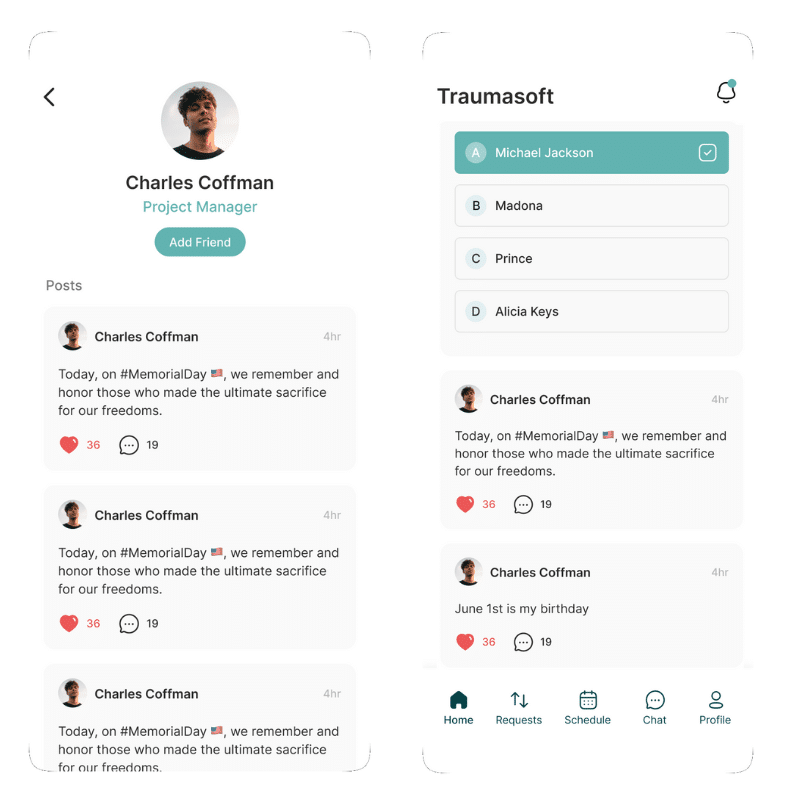 From Custom-Built, Best-in-Class Software to Traumasoft
"Traumasoft really made us more efficient, better at what we do, and I definitely have no regrets; not a single one."
From Manual to Full Automation
"We did on paper what Traumasoft does electronically. A lot of people don't realize how much time they're wasting doing tasks that Traumasoft automates."
Please note:  ***Some features may not be available for all devices, systems or applications. 
Please contact Traumasoft for more information on specific features and specifications***
Streamline Your Entire EMS Operations